Bloomingdale Weather
Welcome
Thank you for staying with us! You will certainly enjoy the time you spend here. In this guide, you will find everything you need to know to have a great time here. From the WiFi to local wineries, take a look and see what there is to discover!
What We Provide
We have a lot to offer you!
Private lake and beach
Fire Rings
Picnic Tables
Flush Toilets
Hot showers
Drinking water
Electricity at many sites
WiFi
Trails
Nooks and crannies
Hammocks scattered about
Fruit and herbs growing everywhere
We do not provide trash cans as this is a Leave No Trace space. Please pack out whatever you packed in.
Bring these things
You'll have a nicer trip if you remember these items. Items marked with a * are available for rent or sale
Necessities
Tent and stakes
Rubber Mallet
Trash Bag (LNT Campground)
*Bed and bedding
*Air Pump
Plates, flatware, and drinkware
*Grill/burner and cooking tools
Cooler/Ice
Camp Chair
Bug Spray
Sunscreen
Toiletries
Swimsuit and towel
Headlight/flashlight
First Aid Kit
Nice to have
Extra Tarp
Dust pan
Mattress Repair Kit
*Fire Starter
Spices
Dish Soap
Pot Holders
Pie Iron
Zip locks
Radio/speaker
Hammock
Smores supplies
*Sunglasses
Fan
Location and Directions
Heart Valley Springs is located at 45580 18th Ave, Bloomingdale, Michigan. The best route from the west is taking the I-94 to Lawerance exit 52, then take CR365 North to M40. Take a right, then continue to CR665 and take a left. Take a final left on 18th Avenue and go till nearly the end of the road where you will find HVS!
Check In Instructions
Check in time is 2pm. For reference, check out time is at noon. If you plan to arrive before 2p, please let us know!
When you arrive, please proceed directly to your site. Your site number can be found in the order confirmation email. Refer to the map above to find your site. You may remain parked at your site if you'd like, but please feel free to park in the field adjacent the red barn to keep cars out of your view of nature.
WiFi
We have high capacity internet spread over 15 acres of the campground. To log on, simple connect to:
SSID: Heart Valley Guest WiFi
Pass: Community1
Some areas, especially those surrounded by lots of foliage, may have trouble connecting. Move closer out of cover, or closer to the lodge or house if you're having trouble connecting.
Fire and Firewood
What is camping without a campfire? Sharing stories, making food, or just enjoying the warmth, campfires are essential. We have all the wood you could need here. We offer larger bundles than you'll find anywhere else, and you can even buy it by the wagon load if you're really feeling like a pyro!
Your camp site will come equipped with a fire ring. Do not move the fire rings. Creating an unauthorized new burn scar at your site will incur a $200 fine. If you must move your fire ring, contact us before doing so.
Where is the Beer? Groceries?
On your way in, the Marathon gas station on 43 & 665 has an excellent selection of beer and some liquor. (MAP).
Additionally, there is a grocery store with a liquor section about equidistant from the campground named Wagoner's. (MAP)
The closest proper liquor store is Calabash Party Store, 16 minutes away. (MAP)
Last but not least, I highly recommend a trip to the Bloomingdale Bulk Foods and Bent and Dent. This is my favorite grocery store ever. The prices are CHEAP, but check the expiration dates. (MAP)
Pets
Pets are welcome here until pet owners show us we should change the policy. Please keep your animal tethered at all times and clean up after pets promptly. Be aware there are many animals already here! Ducks, cats, and dogs. If your pet has any issues with other animals, do not bring them here. Any animals harmed by your pets will incur a $3000 charge per incident.
Camp Cats
The campground features two (very) friendly barn cats named Inky and Astro, as well as 2 kinda friendly house cats, Mugatu and Bugaboo. Inky and Astro will be the ones snuggling with your site. They will also sleep in your tent and steal your food, so keep an eye out for them. If they're doing something you don't want them to do, they respond to quick hisses as a way to say No.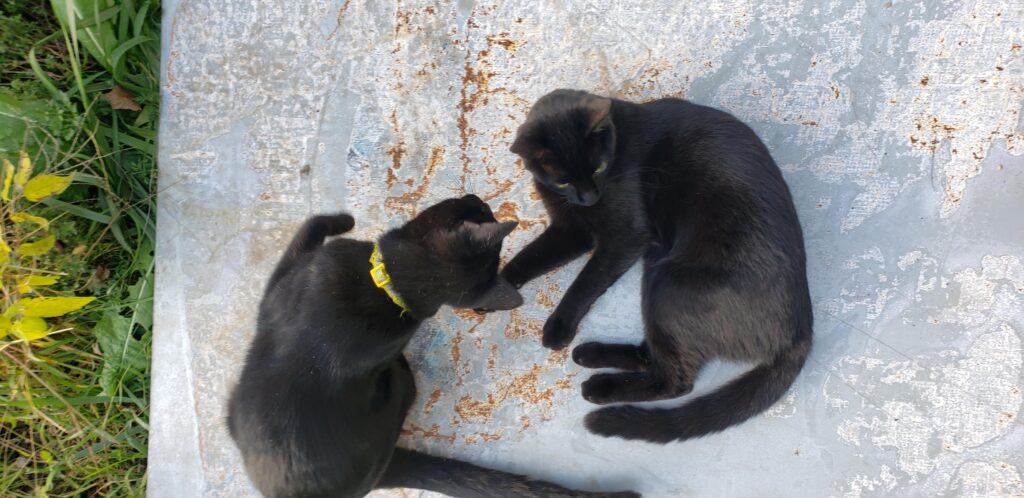 Items for Rent
We have a growing list of items available to make your stay easier. Some of the items we have to rent are:
Luxury Bell Tents
Mini Fridge
Camp Chair
Lighting
Bluetooth Speaker
Tables and Chairs
Smaller tents
Electricity
If you're staying at a site with electricity, you'll have access to a single plug. You will want to bring an extension cord and power strip to get the most utility out of your electrical connection.
Rules and Regulations
Please view the complete list of rules and regulations.
Safety Information
Fire safety:
Fires are allowed in fire rings only. Only wood purchased from Heart Valley Springs may be burned in the fire rings. Fires should be extinguised before the last person at your site goes to bed. All unattended fires will be extinguished. There are water sources all around the campground, as well as fire extinguishers in all buildings.
First aid:
There is a first aid kit available mounted to the back wall of the lodge.
Dangers To Be Aware Of
There are only 2 things to look out for, ticks and poison ivy. Performing a tick check every morning and evening is a great way to eliminate any chance of issues resulting from a tick bite. Catching a tick before it's been attached for 12 hours is vital to your health. Please be diligent. If you do get bitten, here's the CDC guide to tick removal.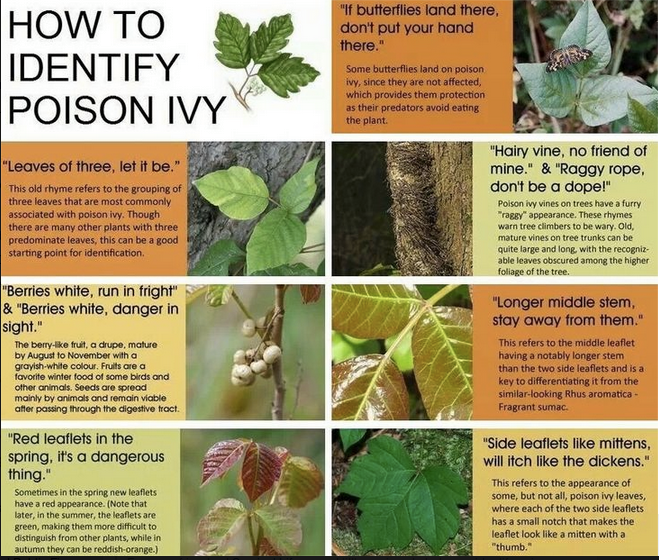 Check Out Information
Check out time is at noon. If you need a later check out time, please contact us in advance to make arrangements. Please sweep your site for any matter out of place that may have been left behind.
Write A Review
If you enjoyed your stay here, please write a review! Log in and leave a review at the bottom of the page for the type of site you stayed in.