This year, we're building out the beach area, starting with a structure that will serve as a shaded place to hang out, a bar, a cook top to make tacos, and a playground for kids of all ages. There will be a second floor, which must be wheelchair accessible so that everyone is included, but also have all sorts of fun ways to get to the second level. The idea is that kids can climb all over it all day, then adult kids can climb all over it at night.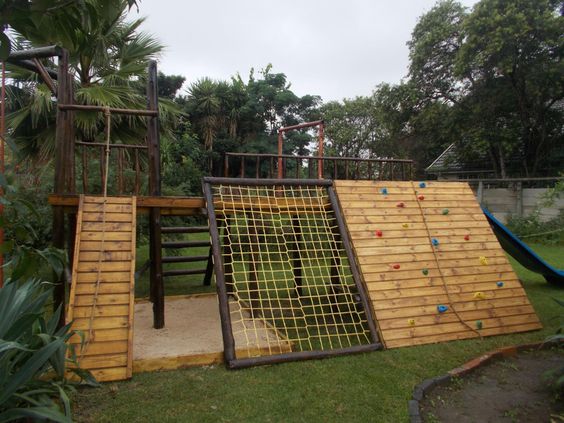 The second floor probably has a place for a DJ, some hippie heaters, maybe a water cannon. Perhaps there's a crows nest. Solar panels should be involved, probably acting as shade, but protected so that kids don't try to climb on them.
At night it should feel like this.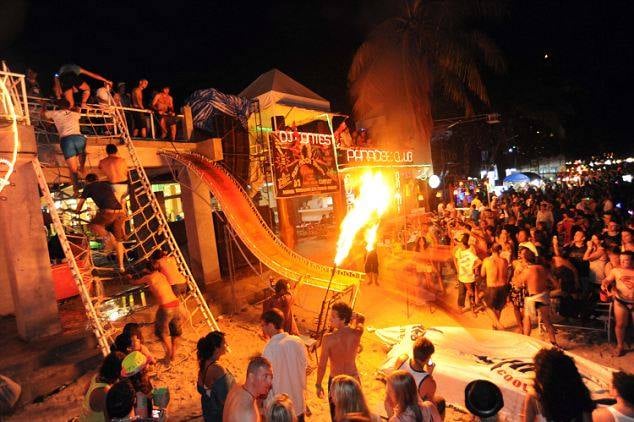 You should be able to get a good workout just playing around on this structure, and then have an awesome place to relax with friends once you tire yourself out. The structure should entice you to challenge yourself at various levels. Bonus points for using recycled materials.
Some of the fun ways to get up to the second floor include:
This is a project that is intended to grow over the years, so think of it in terms of phases. We can build the basic shade structure and then add things on as we go. Having an idea of how all the things relate to one another at the outset helps the whole project to come together over time.
Some elements that must be included are:
Shaded area with seating
Bar
Cooking area
Accessible second floor
Solar panels
Lighting
Speakers
Some fun things it can include:
Kinetic art
Crows nest
Cargo Net Hammock
Hot Tub/Sauna
Propane torches and poofers
Swings at the bar
Vining plants
Hippie heaters
Thatch roof made from beach reeds
Zip line
Musical elements
Roll-down bug screens
Misting Curtain
If you have an idea for what this structure might look like, an element that should be included, or resources that we can use to make this, please let us know!
https://www.pinterest.com/HeartValleySprings/campground-playground/